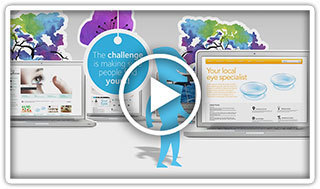 People are using the Internet more often to find local businesses and more people than ever are choosing businesses through local search and local reviews. 67% of Singaporeans trust peer reviews above expert reviews. Almost 6 in 10 Singaporeans have used a smartphone to check customer reviews while in a physical store.
The challenge is..
Can your customers find your business online?
Introducing EyeCare Prime Search
EyeCare Prime Search can help you to improve your local search rankings and take ownership of your local business directories. We will help you improve your local search ranking by optimizing your business listings online to help you stand out from your competition.
Our e-Business Consultants will also take the hassle out of claiming your online business listings.

By fine-tuning your profile, your practice could see an improved placement in online search results. We will optimize your local business listings with images, descriptions, links and keywords.
You will get to track your updates with a Search report that will show before and after images and the enhancements made your business listings. The Search report will also include keywords for your practice to help improve search rankings.