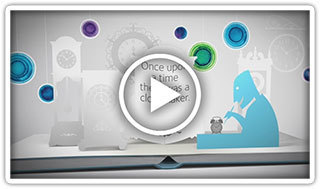 Most people rely on the internet to get information about local businesses. Search results for "Opticians" and "Optometrists" have increased year-on-year. Have you considered if your online presence is working hard enough for you?
At CooperVision, we're dedicated to your success. We understand that you want to provide your customers with the best eye care possible. This is why we offer EyeCare Prime to help grow your business, while you take care of your practice.
CooperVision's EyeCare Prime was first introduced in the United States in year 2012. Since then, over 19 countries have adopted the EyeCare Prime program and they have all been receiving many positive feedbacks from customers all over the world.
It is easy to get started. Our digital experts will work with you on a plan of action for your practice. Find out which EyeCare Prime program best suits your practice's needs.

A personalized digital marketing plan to help build and expand your practice.

Build a responsive website for your practice that will be easy to navigate across all devices.

Stand out from the competition on Google+ and other local business listings.

Management of your practice's social media accounts.