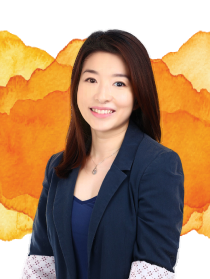 Cindy Teo
Legal Director, Asia Pacific
Cindy Teo is our Asia Pacific Legal Director.  She is Singaporean and was admitted in Singapore as Solicitor in the early 2000.

Cindy has worked in  global hotel group for many years as Director and Legal Counsel where she provided legal and regulatory support for the Asia Pacific region. Prior to that she worked  as a legal counsel in a couple of renowned Singapore based law firms with significant client base.

In CooperVision, Cindy leads the Legal Team to provide robust legal support for a wide variety of commercial and functional projects and matters throughout the fast-growing Asia Pacific Region.

Cindy is fluent in both English and Mandarin.